02
January
Corporate
Best wishes: Looking ahead to 2019!
The entire team at CBM would like to express its gratitude for the trust you have placed in us. We wish you a very happy new year!
From Sydney and Perth (Australia), Montreal (Canada), Shillington (USA), Prague (Czech Republic), Warsaw (Poland), Turin (Italy), Zaragoza (Spain), Willich (Germany), and Le Mans (France), our entire staff wishes you all the best in 2019 and thanks you for the trust you have placed in us.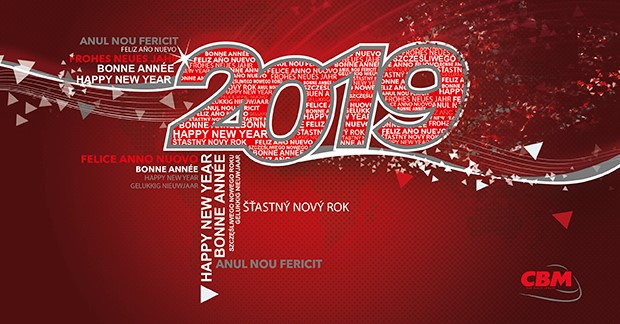 Happy New Year – Bonne année – Frohes neues Jahr – Feliz año nuevo – Šťastný nový rok – Felice anno nuovo – Szczęśliwego nowego roku – Gelukkig nieuwjaar
Here's to more choice in 2019!
Choose from our ever-evolving range of 75,000 products specifically developed for the maintenance of public transportation vehicles (coaches, buses, and trams).
Here's to more confidence in 2019!
Enjoy the same peace of mind as the private companies and large urban networks, in cities across the world, who rely on CBM's know-how to ensure the proper maintenance of their public transportation vehicles.
Here's to more responsiveness in 2019!
Lean on us—we have no less than 8 efficient logistics platforms across the globe. Each and every day, these allow us to fulfill deliveries of spare parts within 24 to 72 hours.
Here's to more satisfaction in 2019!
We take great care in preparing orders ourselves, without any intermediaries, ensuring a high level of organization and complete transparency.
These are not just words to us, but a firm commitment, so you can begin the new year in complete serenity. This year like the last, CBM will provide you with the high-quality replacement parts you need.
Take a look back at 2018:  https://www.cbmcompany.com/fr/actualites