14
June
Corporate
CBM IBERICA making headlines!
In a FIAA 2017 special edition, Spanish trade magazine Carril Bus published a feature article on CBM IBERICA. This provided the ideal opportunity to offer readers insight into the background and offering of our Spanish subsidiary, as well as the size of the CBM Group on an international scale.
Based in Zaragoza since 2006, CBM Iberica supplies more than 500 clients with 10,000 spare parts stored in warehousing facilities extending over 4,400m2.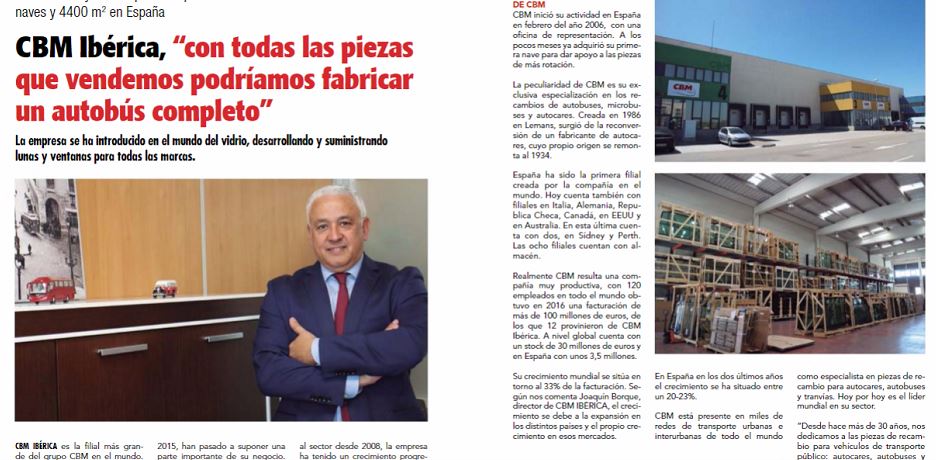 Read the article (page 72): Link