26
February
Product
A breath of fresh air with CBM's "aircon" offer!
With the end of winter in sight, now is the time to do maintenance on air-conditioning systems. CBM offers a comprehensive range of products for the maintenance and repair of the air-conditioning systems of your transport vehicles, including the latest TM-65 compressor developed by Valeo.
Spotlight on the product's advantages:
Cabin filters, compressors, fans, dehydrators, condensers, refrigerant oil, clutches, glands, belts, regulators, evaporators, control boxes, and more. CBM has a full range of maintenance and repair products to service the air-conditioning systems of your buses, coaches and trams, from major brands such as Eberspacher, Konvekta, Hispacold, MCC, VALEO, GEA BOCK, Bitzer, Sanden, Spal, Denso, Carrier, Linnig and Lang, amongst others.
The new VALEO TM-65 compressor (reference: D9502432- D9399651) is a powerful compressor (635cm³) for large-sized buses, of the Iveco Euro 6 type, that has recently been added to our existing range of Valeo compressors. The many advantages offered by the TM-65 make this the best solution for large bus air-conditioning systems. It offers in particular:
Optimised output
Enhanced reliability and durability combined with excellent efficiency to help to reduce operating costs
Increased cooling ability with a compact size and light weight.
Better watertightness and silent operation.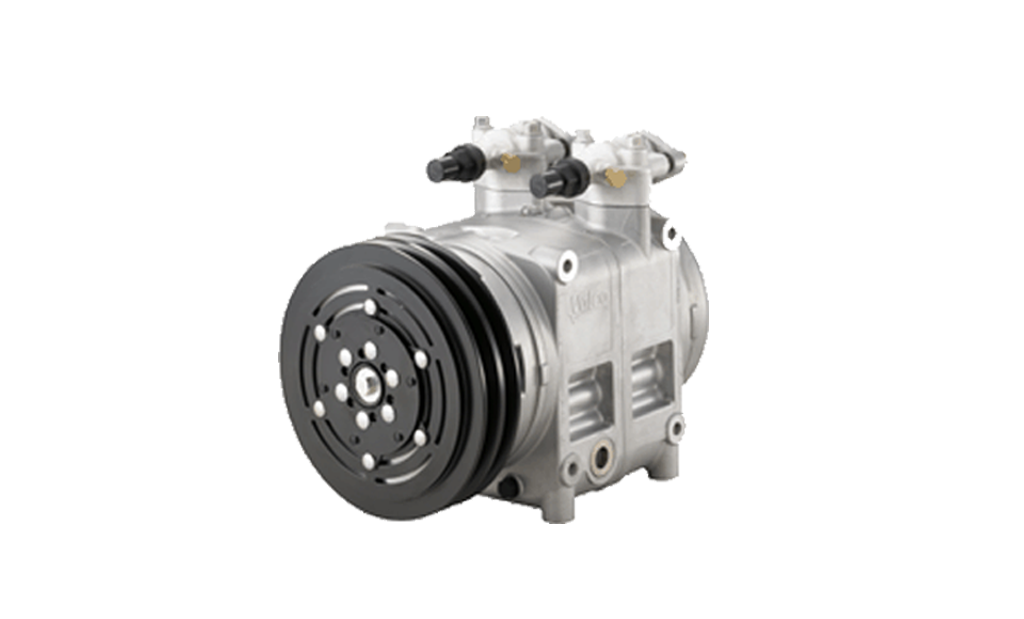 A compressor delivered to more than 60 different countries
For more than 30 years, the CBM Group has been satisfying the maintenance needs of urban and interurban transport vehicles such as buses, coaches and trams… drawing on its system of efficient logistics. From its seven logistics hubs across Europe, North America and Australia, CBM provides the direct delivery of your spare parts to Europe, the Middle East, North America and Australia in less than 48 hours.
For more information about Valeo's TM-65 compressor: http://www.valeocompressors.com/en/tm55-tm65