12
April
Corporate
CBM NA attends the Ontario Transportation Expo 2018
This year CBM will once again be attending the Ontario Transportation Expo (OTE) to be held on 22 to 25 April at the International Center, Toronto.
"Gathering together under one roof suppliers and decision-makers from the public transport, coach, school bus and specialised transportation sectors": this is the objective of the 2018 Ontario Transportation Expo (OTE), the conference-exhibition held jointly with the OMCA (Ontario Motor Coach Association), the OPTA (Ontario Public Transit Association) and the OSBA (Ontario School Bus Association).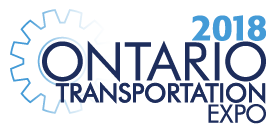 A public transport focused trade fair with conferences taking place over four days
This key annual regional event will be gathering together, over four days, all players (manufacturers, suppliers, consultants), all products (public, urban and private transport vehicles, spare parts for buses, coaches and trams) as well as the full range of services in the passenger transit sector with a view to exploring better ways of serving their customers in future. This will give the numerous visitors the opportunity to get the latest information on key industry topics affecting their operations, and to discover new tools to improve their organisation.
As a world leader in spare parts for coaches, buses and trams firmly established in the region, CBM will naturally be taking part. Our North American teams will be presenting our wide range of mass market spare parts and "captive" spare parts to North American existing and potential new customers.
Visit the CBM NA teams at Booth 334-336!
Director of our CBM NA subsidiary, Mathias Urban, invites you to come past our booth no. 334-336 to (re)discover our expertise in spare parts for buses, coaches and trams and our daily commitment to making a strong contribution to reducing the maintenance costs of our customers in an entirely transparent manner!
For more information about the event: https://www.ote.ca/
For more information about our products: https://www.cbmcompany.com/en/products/