20
May
Market
More and more buses run on natural gas
Europe has set ambitious targets to reduce CO2 emissions by 40% by 2030 compared to 1990. Natural gas is an economical and operationally efficient fuel that reduces the transport sector's environmental footprint.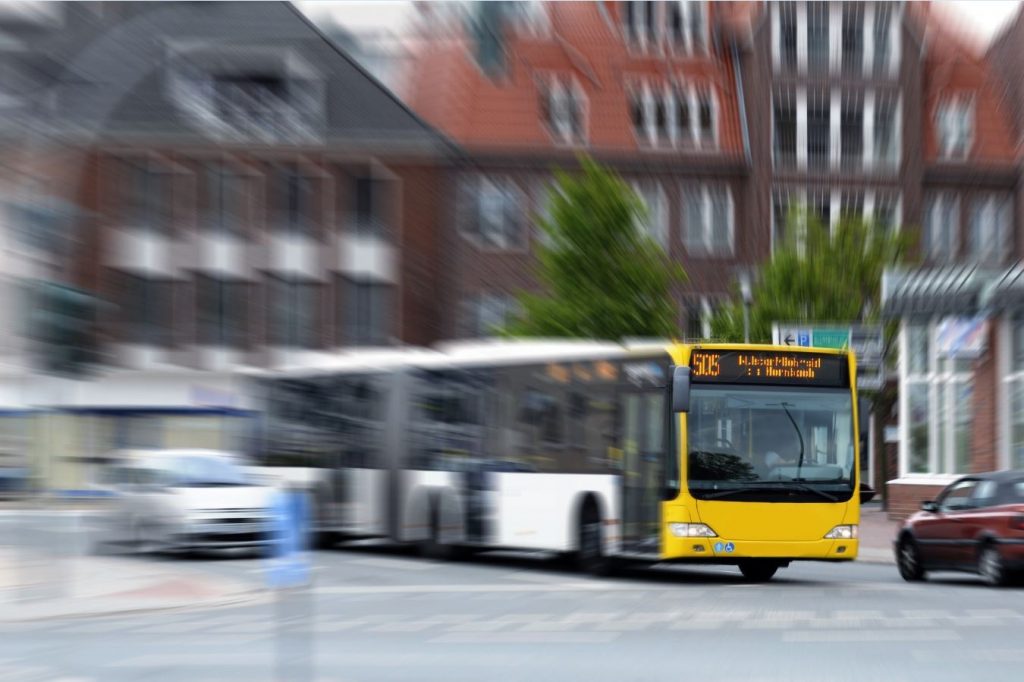 NGV: the main alternative to diesel for medium and long distances
NGV is increasingly the fuel of choice for coach passenger transport.
Last February, Thierry Trouvé, Chief Executive Officer of GRTgaz, shared his vision of natural gas for vehicles (NGV) with French daily Libération. According to Trouvé: "Electricity and NGV are alternatives to oil that can be deployed simultaneously, on a large scale, in the short and medium term."
Diesel still widely used
According to a survey by think tank "The Keys to Mobility", out of the 50 cities with more than 65,000 inhabitants surveyed:
62% still operate bus fleets of which more than 80% run on diesel.
Only six cities have or plan to replace diesel buses by clean energy vehicles.
Lille, Dunkirk, Tourcoing, Roubaix and Nancy (54) have primarily chosen NGV-fueled vehicles. Metz has opted for vehicles with diesel-electric hybrid engines.
The enthusiasm for NGV is not limited to these five conurbations.
Vitrolles will run on natural gas by 2021
By 2021, buses in Vitrolles, in the south of France, and its surrounding area will run on natural gas for vehicles. The local authority even plans to construct a purpose-built bus depot and station.
563 NGV vehicles for the Ile-de-France region
"We have decided to stop buying diesel and hybrid buses because the pollution emissions are too high. This decision must also benefit the inhabitants of the middle and outer suburbs, who are also highly exposed to pollutants in the most densely populated areas, particularly along major roads," explains Valérie Pécresse, President of the Ile-de-France Region.
This new order for 641 clean buses – 563 NGV buses and coaches and 78 fully electric buses – is part of the "Bus 2025" programme and will come into operation on Ile-de-France Mobilités transport networks between 2020 and 2021.
The goal is to equip the entire Paris Region fleet with clean vehicles by 2025.
One in three new French buses runs on NGV.
While electricity offers multiple advantages for everyday travel, NGV is still the most attractive option when it comes to medium- and long-distance transport.
In fact, natural gas is now the most widely used alternative to diesel-derived fuel for bus propulsion.
The advantages of NGV and the opportunities offered by bioGNV
Of all hydrocarbons, natural gas releases the least carbon monoxide on combustion. It emits neither black smoke nor odours. Its slow combustion also significantly reduces engine noise to half the volume of diesel engines.
The CO2 emissions of bioGNV – a "biomethane fuel" produced from organic waste – are 80% lower than diesel, levels close to electricity.
The annual waste of 7,000 inhabitants is enough to produce the fuel equivalent of the consumption of one bus for one year, making bioGNV a real solution to achieve local authority energy autonomy targets.
Learn more: